How to Add Timer to Google Slides
Hey there, teacher friend! Did you know that you can add timers to Google Slides?? Yepp, it's true!
Managing your teaching time just got a whole lot easier! 🙌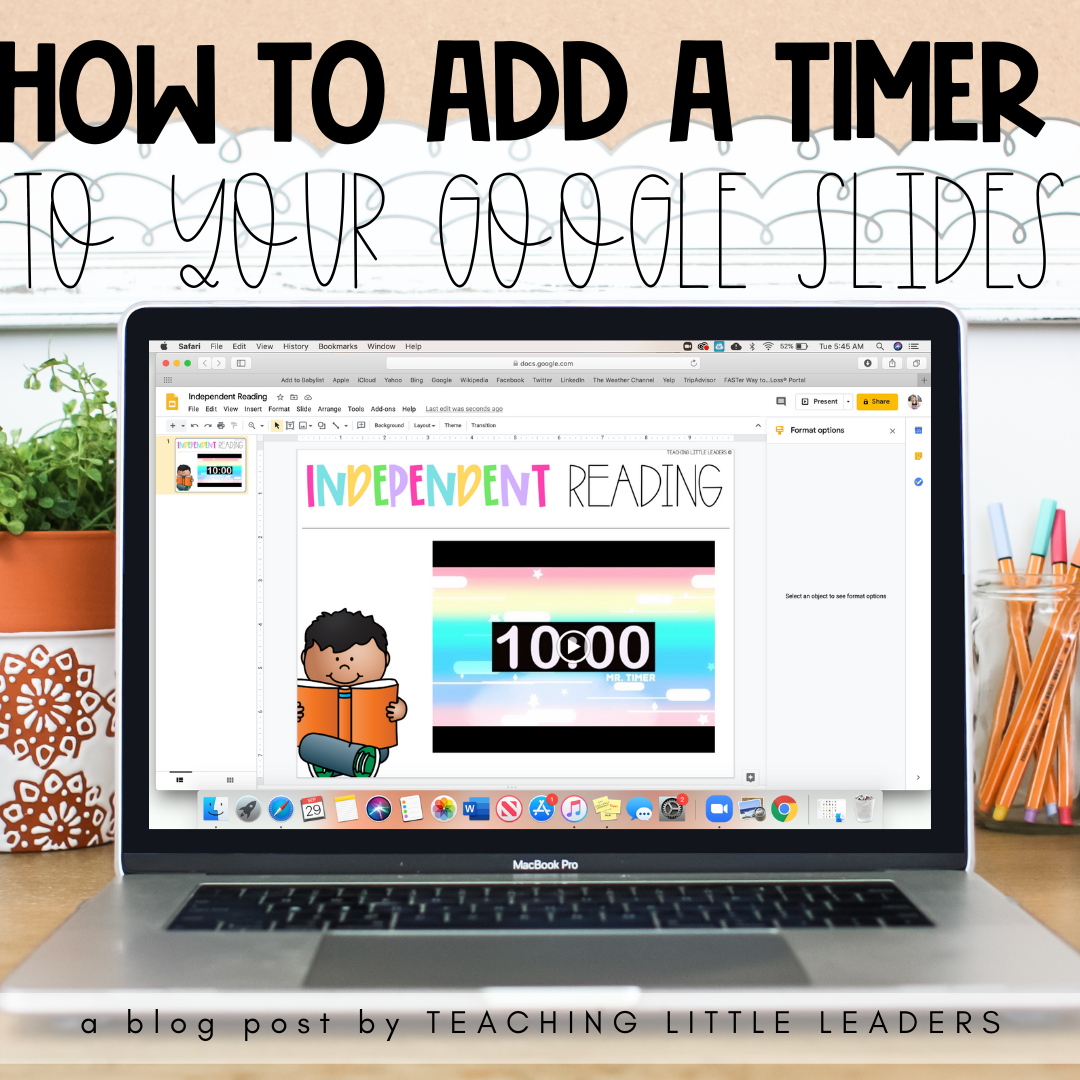 Here's exactly how to add a timer to google slides:
Open your slides resource.
Go to the slide that you want to insert a timer on.
Go to the "Insert" drop down at the top of the document.
Select "Video"
Search "10 minute timer" (or whatever allotment of time you need) using the YouTube option.
Click the one you want and press the blue "Select" button.
Resize and move where you want it on your slide.
Teach!
For any slide template, click here!
I hope this helps make managing your teaching time a breeze!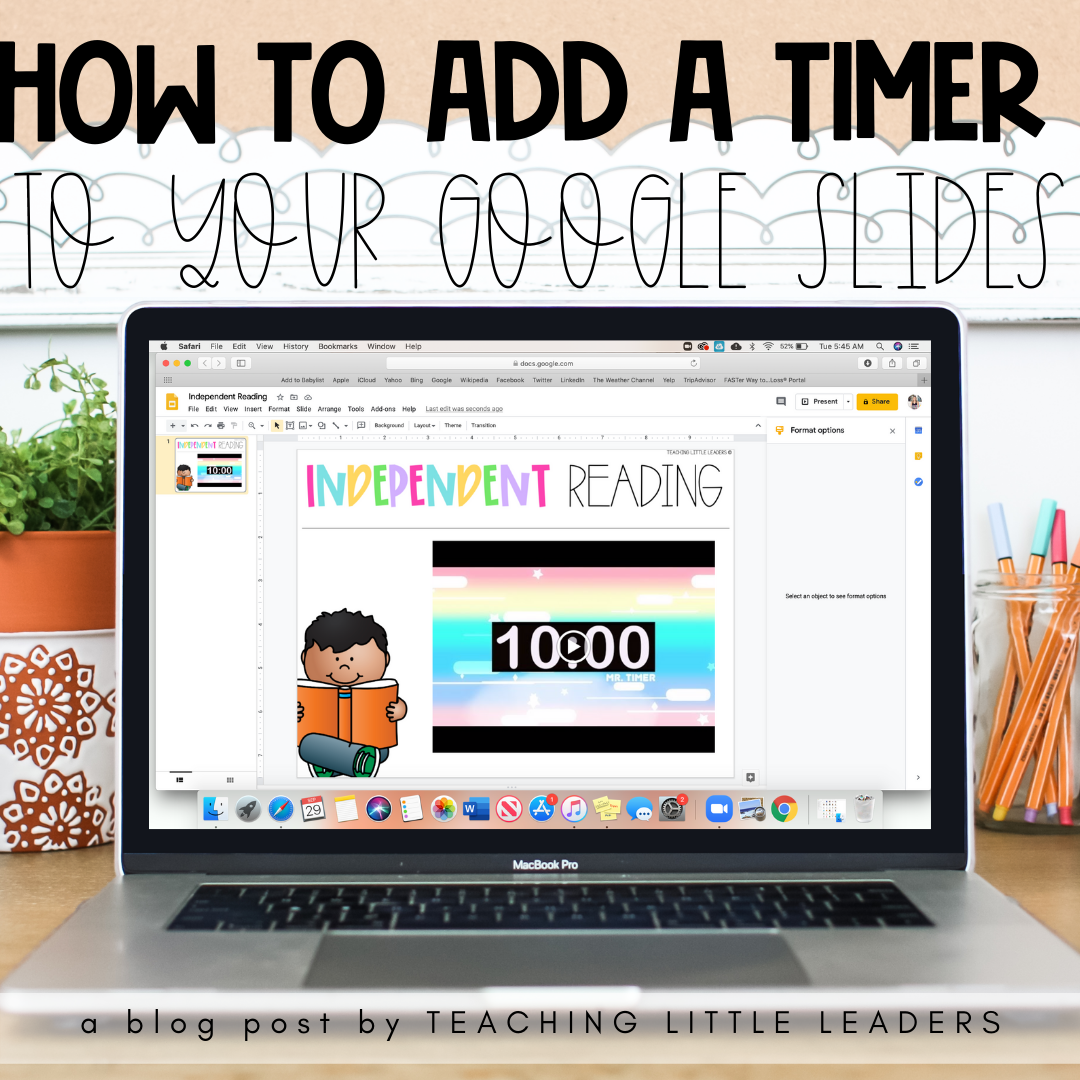 Grab My Free Productivity Guide
Learn 3 Ways to Instantly Increase Productivity for Lower Elementary Teachers.
Plus get free time management tips and tools sent straight to your inbox each week.
GET THE GUIDE