Why Teacher Well-being Needs to be a Priority with Jen Rafferty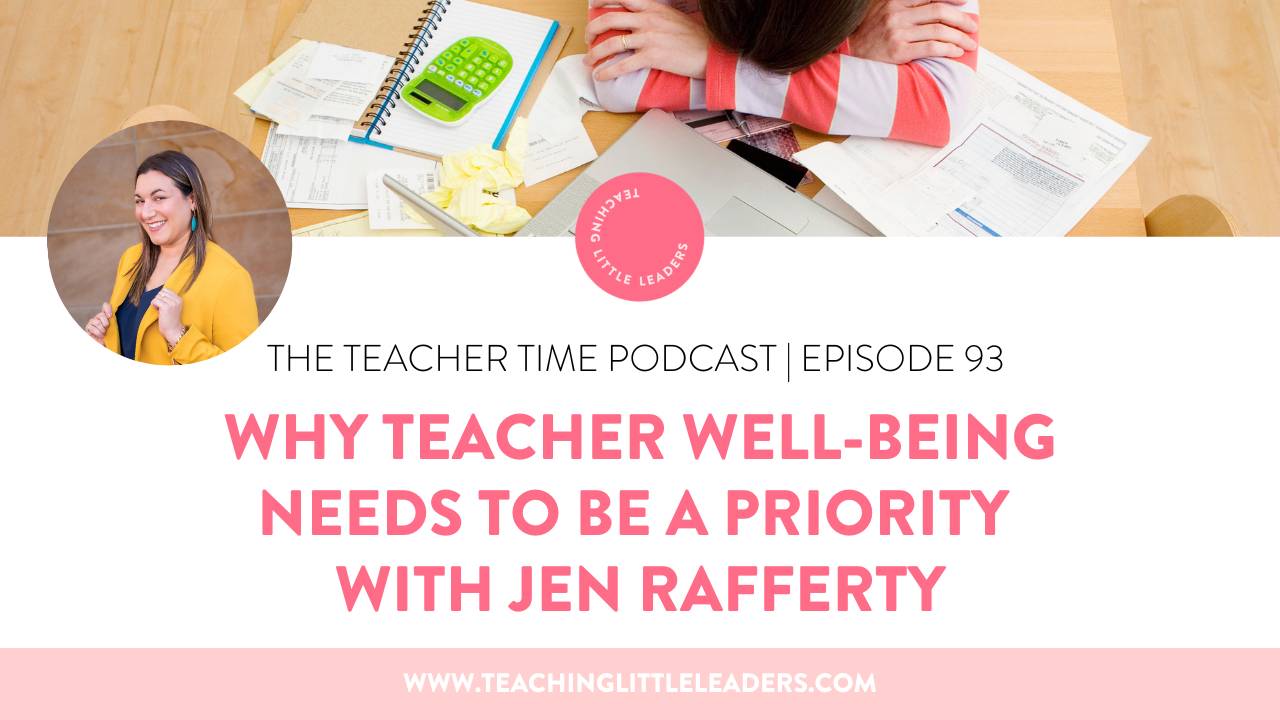 Apple Podcasts | Spotify | Google Podcasts
This month we've been covering topics around teacher burnout and stress management. And I cannot think of a better way to wrap up this month's episode than with this conversation I had with Jen Rafferty. Talking with Jen truly felt like talking with a friend who just gets it and who understands the importance of teachers taking care of themselves so they can show up as their best selves, not only in the classroom but outside of the classroom too. There is so much to take away from this conversation, from how to aim for a work-life BLEND, not balance, what's keeping teachers from true work satisfaction, and so much more.
About Jen:
Presenter and author Jen Rafferty started her teaching career as a middle school teacher in Central New York for 15 years. She founded Empowered Educator in 2020 as a response to teacher burnout during the pandemic. Jen is known for bringing her energy, humor, and expertise to her presentations while inspiring educators to stay connected to their "why." Jen is a certified Emotional Intelligence Practitioner and is currently pursuing her Ph.D. in Educational Psychology.
Since its inception, the Empowered Educator has reached teachers and school leaders all over the world. Jen has been featured in Authority Magazine, Medium, Thrive Global, and VoyageMIA. She is the author of the Amazon bestseller, A Place in the Staff: Finding Your Way as a Music Teacher.
Jen's insatiable curiosity continues to make the Empowered Educator programs relevant and reflective of the most up-to-date research in mindset, leadership, and cognitive neuroscience. She is committed to inspiring teachers and school leaders to discover their voices and maintain healthy longevity throughout their careers.
In This Episode, You'll Learn:
What your sacrifice/renewal cycle is and how it's both the problem & the solution for burnout.

Why Work/life balance is a lie

The difference between positive psychology and toxic positivity.

The impact that "Shoulds" and "supposed-to's" have on your work satisfaction
Links Mentioned in the Episode:
Related Episodes and Blog Posts:
Stay Connected:
Grab My Free Productivity Guide
Learn 3 Ways to Instantly Increase Productivity for Lower Elementary Teachers.
Plus get free time management tips and tools sent straight to your inbox each week.
GET THE GUIDE